Company Details
The rating for this business is fair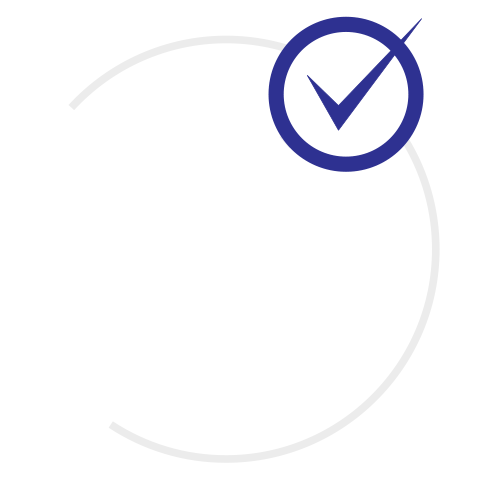 This report has limited content - click below to purchase the full version


Company Name
SJL (WORCESTER) LTD
Registered Number
09510028
Registered Office
SUITE C KAYS BUILDING
THE TYTHING
WORCESTER
WORCESTERSHIRE
WR1 1HD

Trading Address
Suite C Kays Building
The Tything
Worcester
Worcestershire
WR1 1HD

Website Address
https://www.sjlins.co.uk
Telephone
0190527775
Incorporation Date
25 Mar 2015
Company Status
Active
Company Type
Private limited with Share Capital
Accounts Filing Date
20 Dec 2022
Staff Employed
70 (2022)
Principal Activity
Activities of insurance agents and brokers
Other Activities
Auxiliary insurance & pension fund - SIC03 code 6720
Other Key Dates
Date of Last Annual Return to Registry:
Accounting Reference Date: 31 Mar 2022
Risk Summary
Credit Rating & Credit Limit Checkaco Credit ratings are given in conjunction with a credit guide figure and are a summary opinion on the risk level (i.e. risk of default) associated with your enquiry subject:- A = Very low risk, B = Low risk, C = Moderate risk, D = High risk, E = No rating - could be set because the company is passive (i.e. not filing accounts). See guide for more info.
* Local credit score, as used by the supplier in the UK, ranging from 1 to 100.
** Augur Score is an empirically-derived commercial credit score ranging from 0 to 600. Predicts the likelihood of business failure within the next 12 months.
Most Recent Rating
C
Provider Score *

46

Augur Score **

435

Monthly Limit

£50,000.00

Contract Limit

£75,000.00
The credit limit is calculated using a formula that analyses information from a company's financial accounts and payment record. The credit limit is a recommendation of the total amount of credit that should be outstanding at any one time.
Public Info - County Court Judgments, Scottish Decrees etc
Summary of CCJ's/Scottish Decrees
- In England and Wales, county court judgements are legal decisions handed down by county courts. Judgements for monetary sums are entered on the Register of County Court Judgments. If a company settles a CCJ within 30 days, the Registry Trust strikes it off and the record will no longer be visible.
Other Filings - Companies House Time-Critical Documents
Event
Date
Confirmation Statement
07 Mar 2023
New Accounts Filed
24 Dec 2022
New Accounts Filed
24 Dec 2022
New Accounts Filed
05 Apr 2022
New Accounts Filed
05 Apr 2022
Confirmation Statement
08 Mar 2022
Confirmation Statement
06 Mar 2021
New Accounts Filed
03 Dec 2020
New Accounts Filed
03 Dec 2020
Confirmation Statement
07 Mar 2020

More
Xseption (recorded when unusual patterns of behaviour or financial results have been identified)
None Recorded
Known Directors
Name
Mr Simon John Lancaster
Address
Green Hill Northwick Road, Bevere, Worcester, Worcestershire, WR3 7RE
Date of Appointment
(appointed 25 Mar 2015)
Other Directorships

WORCESTER CITY FOOTBALL CLUB LIMITED (00232010 - Active - Accounts Filed)

GREENHILL 398 LIMITED (13559420 - Active - Accounts Filed)
Share Capital
| | |
| --- | --- |
| Shares | ORDINARY |
| Shareholder | SIMON JOHN LANCASTER |
| Issued Number | 100,000 |
Payment Behaviour
Financial Data – Statutory Accounts
Profit and Loss
Accounts Date
31 Mar 2022
31 Mar 2021
31 Mar 2020
31 Mar 2019
31 Mar 2018
Consolidated
No
No
No
No
No
Currency
GBP
GBP
GBP
GBP
GBP
Depreciation

12,435

12,435

15,241

8,966

5,399

Audit Fees

0.0

0.0

0.0

0.0

0.0
Balance Sheet
Tangible Assets

13,402

16,420

19,975

15,626

13,422

Intangible Assets

810,000

864,000

918,000

972,000

1,026,000

Total Fixed Assets

823,402

880,420

937,975

987,626

1,039,422

Stock

0.0

0.0

0.0

0.0

0.0

Trade Debtors

1,746,173

1,192,282

706,418

214,643

227,007

Other Debtors

0.0

0.0

199,983

0.0

0.0

Cash

154,134

243,060

441,978

529,467

383,634

Misc Current Assets

0.0

0.0

0.0

0.0

0.0

Total Current Assets

1,900,307

1,435,342

1,348,379

744,110

610,641

Total Assets

2,723,709

2,315,762

2,286,354

1,731,736

1,650,063

Trade Creditors

1,194,854

1,024,922

1,017,382

754,593

1,199,129

Bank Borrowings Current

0.0

0.0

0.0

278,440

0.0

Other Short Term Finance

0.0

0.0

0.0

78

0.0

Misc Current Liabilities

0.0

0.0

0.0

0.0

0.0

Total Current Liabilities

1,194,854

1,024,922

1,017,382

1,033,111

1,199,129

Other Long Term Finance

0.0

0.0

0.0

0.0

0.0

Total Long Term Liabilities

153,389

86,433

45,736

2,750

2,300

Total Liabilities

1,348,243

1,111,355

1,063,118

1,035,861

1,201,429

Net Assets

1,375,466

1,204,407

1,223,236

695,875

448,634

Issued Share Capital

100,000

100,000

100,000

100,000

100,000

Revaluation Reserve

0.0

0.0

0.0

0.0

0.0

Revenue Reserves

1,275,466

1,104,407

1,123,236

595,875

348,634

Other Reserves

0.0

0.0

0.0

0.0

0.0

Total Shareholders Equity

1,375,466

1,204,407

1,223,236

695,875

448,634
Financial Summary
Year
2022
2021
2020
2019
2018
Currency
GBP
GBP
GBP
GBP
GBP
Income Statement
Net Cash Flow Before Financing

0.0

0.0

0.0

0.0

0.0

Balance
Contingent Liabilities

0.0

0.0

0.0

0.0

0.0

Bank Overdraft and L T L

153,389

86,433

45,736

281,190

2,300

Working Capital

705,453

410,420

330,997

-289,001

-588,488

Capital Employed

1,528,855

1,290,840

1,268,972

698,625

450,934

Net Worth

565,466

340,407

305,236

-276,125

-577,366

Financial Ratios
Current Ratio

1.6

1.4

1.3

0.7

0.5

Liquidity Ratio Or Acid Test

1.6

1.4

1.3

0.7

0.5

Current Debt Ratio

0.9

0.8

0.8

1.5

2.7

Gearing

11.2

7.2

3.7

40.4

0.5

Equity In Percentage

71.9

83

89.4

91.6

71.9

Total Debt Ratio

1

0.9

0.9

1.5

2.7
---
Report created on 07 Aug 2023 at 10:15