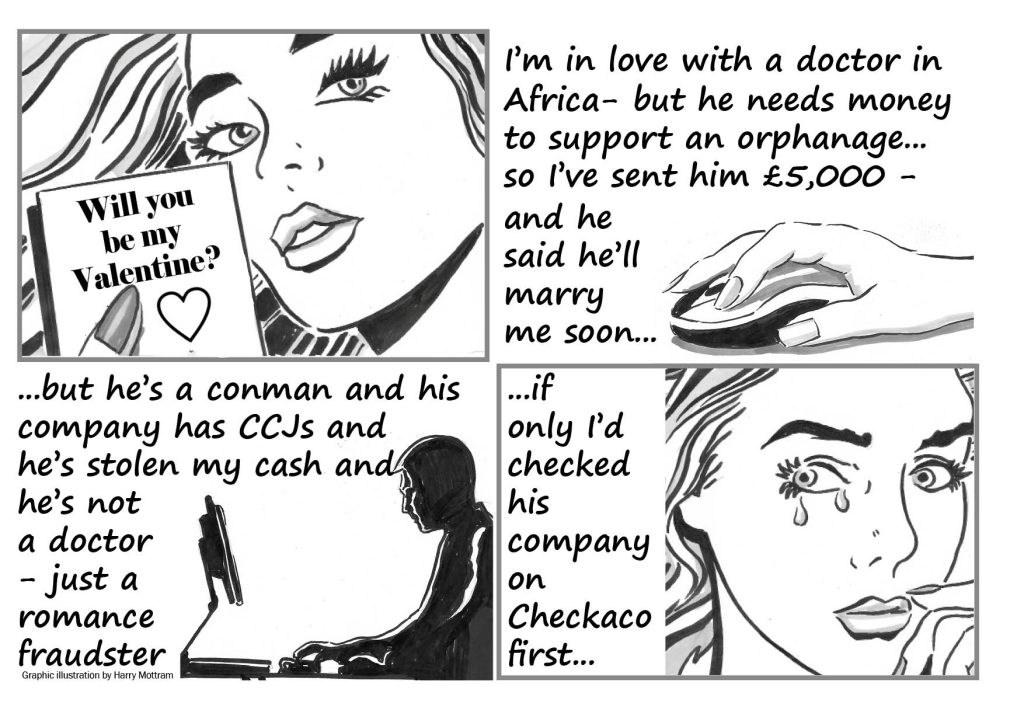 By Harry Mottram: years ago romance bloomed in discos, the pub or even the bus stop – but today couples get hitched online. And that can spell danger as fraudsters can pose on sites like Tinder as someone they are not by using other people's photos and information. Once they have hooked someone as a potential partner the sob stories begin in which a familiar story of being temporarily short of cash.
Crimestoppers say: "Many fraudsters claim to be overseas because they work in the military or medical profession. They make up excuses as to why they can't video chat or meet in person, and will try to move your conversations off the platform you met on. When they ask for financial help, it'll be for a time-critical emergency, and the reason will be something that pulls at the heartstrings."
Another form of romance fraud is where the fraudster has a company that needs cash for a humanitarian or charity enterprise – but has a temporary issue with a bank account that can't release any money. Using Checkaco you can check out how if the company is genuine and if it has a long history of financial problems such as County Court Judgements (CCJc) or winding up orders.
Remember with St Valentine's day approaching dating websites may have attractive looking men and women posing as potential lovers. Stop, think and protect by never sending cash.
Checkaco was created for consumers so that they can quickly access very detailed information about a company. Using our secure search, you can view any company anonymously in seconds
Full peace of mind for £6.50 per company checked when you buy three reports for £19.50.
Quickly view a company's CCJ's, legal ownership, credit history, credit score and more.
Or buy in bulk: 10 reports for £37.50 (£3.75 each); 25 reports for £88.75 (£3.55 each); or 100 reports for £335 (£3.35 each)

Get the low down on any firm at https://checkaco.com/



For details about Checkaco email info@checkaco.com or visit the website https://checkaco.com/