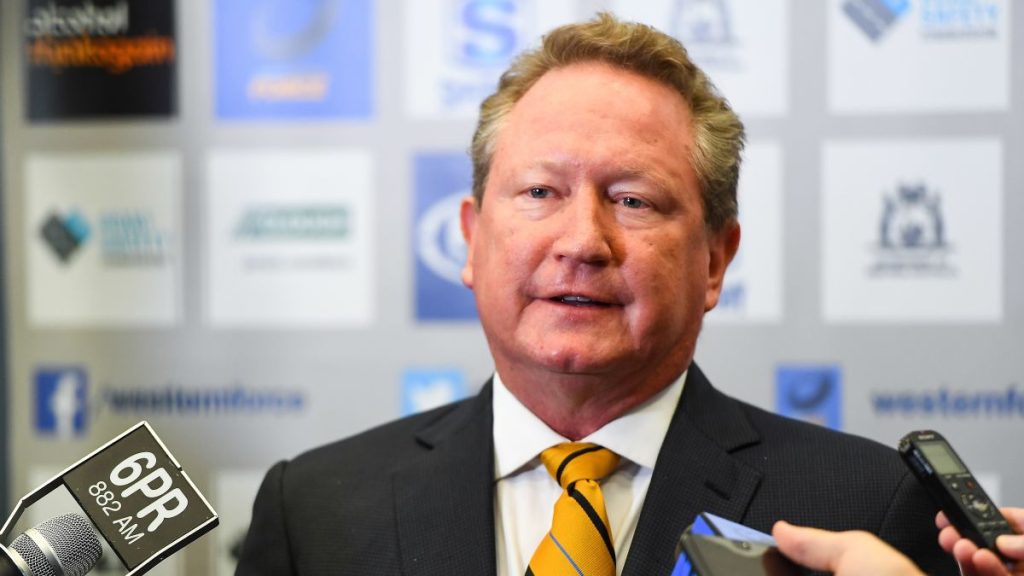 Australian mining billionaire takes Facebook to court over criminal use of his image to endorse scam investments
For years Facebook has been accused by high profile celebrities and financial influencers for failing to take down fake adverts using their name and images to endorse scam investments.
Now the Australian billionaire Andrew Forrest has decided to launch a criminal case against Mark Zuckerberg's Facebook for failing to delete fake adverts using his name and image. The BBC said Andrew Forrest argues Facebook breached Australian anti-money laundering laws over the spread of cryptocurrency cons.
Anyone from Harry and Meghan to Money Saving Expert's Martin Lewis have been portrayed by scammers as testimonials advocating the public invest in schemes which turn out to be non-existent. The adverts are often designed to look like they are a news story on the BBC website, the Daily Mail and other well known media sites and as a result appear to be genuine to the untrained eye.
Few people in the world have the financial clout to take on Facebook but Mr Forrest feels he has a good case which could set a precedent if successful. Australia was the first country in the world to force Facebook to pay newspapers and news sites for using their news stories on Facebook.
So far Meta who own Facebook have not commented on the case although they say they take down scammers when they are notified of their existence. Mr Forrest said he is taking legal action not just for the rich and famous but for all Australians who fall foul of the scammers.
Checkaco was created for consumers so that they can quickly access very detailed information about a company. Using our secure search, you can view any company anonymously in seconds
Full peace of mind for £6.50 per company checked when you buy three reports for £19.50.
Quickly view a company's CCJ's, legal ownership, credit history, credit score and more.
Or buy in bulk: 10 reports for £37.50 (£3.75 each); 25 reports for £88.75 (£3.55 each); or 100 reports for £335 (£3.35 each)

Get the low down on any firm at https://checkaco.com/



For details about Checkaco email info@checkaco.com or visit the website https://checkaco.com/

Checkaco, The Exchange, Express Park, Bristol Road, Bridgwater, Somerset TA6 4RR UK