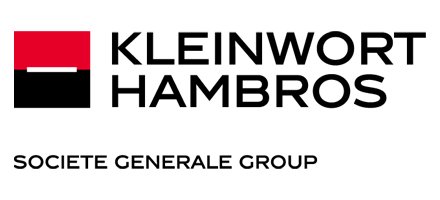 Paul Lewis of the BBC Radio 4's Money Box programme has revealed that members of the general public have been duped out of an astonishing £3.9m. The banking scam used the name of the Kleinwort Hambros to dupe customers into moving money from their real account into fake ones where the criminals could help themselves.
Chris Flynn of the Money Box programme said: "Criminals pretended to be from the legitimate private bank Kleinwort Hambros, convincing victims to transfer money to them using branded documents and names of real employees at the bank."
Shockingly they reported 69 victims had lost £3.9m between them with one victim called Janet being conned out of £25,000 which incredibly the police won't even investigate.
The programme on BBC Radio 4 reported that Her Majesty's Inspector of Constabulary and Fire & Rescue Services, Matt Parr as saying: "These people shouldn't be discounted. These are high-harm crimes. And it's impossible to imagine, from my perspective, how those people are feeling with that kind of service."
Checkaco understands that the police make a decision on whether to investigate based on what evidence there is and the likelihood of being able to charge someone. Victims should always report fraud to the police unit run by the City of London force at Action Fraud, the UK's national reporting centre for fraud and cybercrime, run by the City of London Police who make the final decision about whether to investigate.
Mat Parr was clearly not impressed by the decision not to investigate any of the 69 case known to police – with the largest one being £465,000.
Checkaco was created for consumers so that they can quickly access very detailed information about a company. Using our secure search, you can view any company anonymously in seconds
Full peace of mind for £6.50 per company checked when you buy three reports for £19.50.
Quickly view a company's CCJ's, legal ownership, credit history, credit score and more.
Or buy in bulk: 10 reports for £37.50 (£3.75 each); 25 reports for £88.75 (£3.55 each); or 100 reports for £335 (£3.35 each)

Get the low down on any firm at https://checkaco.com/



For details about Checkaco email info@checkaco.com or visit the website https://checkaco.com/

Checkaco, The Exchange, Express Park, Bristol Road, Bridgwater, Somerset TA6 4RR UK