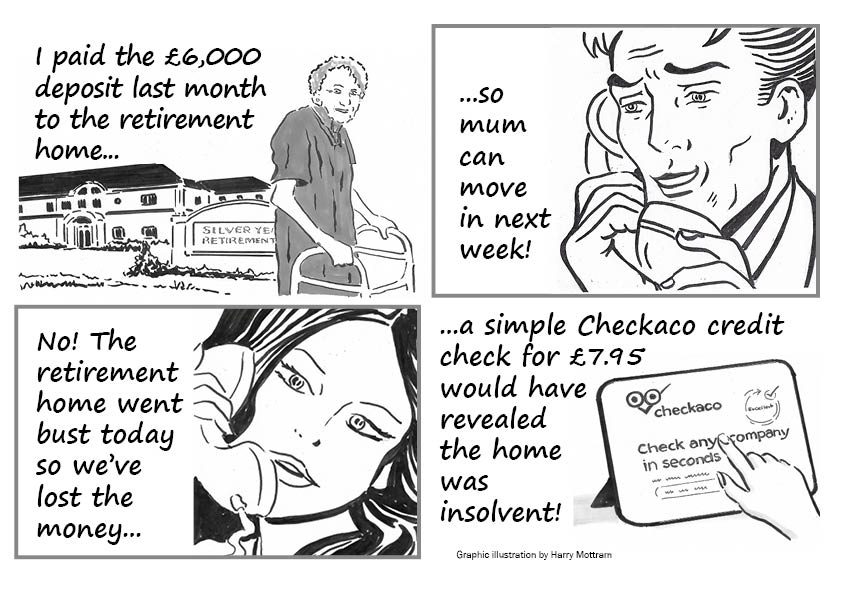 Always do a Checkaco on a firm if you are parting with large amounts of cash as a deposit
Every month retirement homes go into administration due to the collapse in numbers of residents caused by the Covid-19 crisis and spiralling debts.
Many have lost residents to the pandemic while more have seen residents elect to leave and return to their families for fear of catching the virus. With less income scores of homes have closed in the last few months and their assets liquidated along with upfront payments for deposits, rent and care services. Not only are the residents out of pocket and often homeless but the relatives who put up the cash have lost out.
When care homes get into financial problems notices will pile up against them and their credit record will give away their likely fate. A credit check with Checkaco can expose a facility that is in trouble and likely to go bust taking your money with it.
Get the low down on any firm, company or business for £7.95 at https://checkaco.com/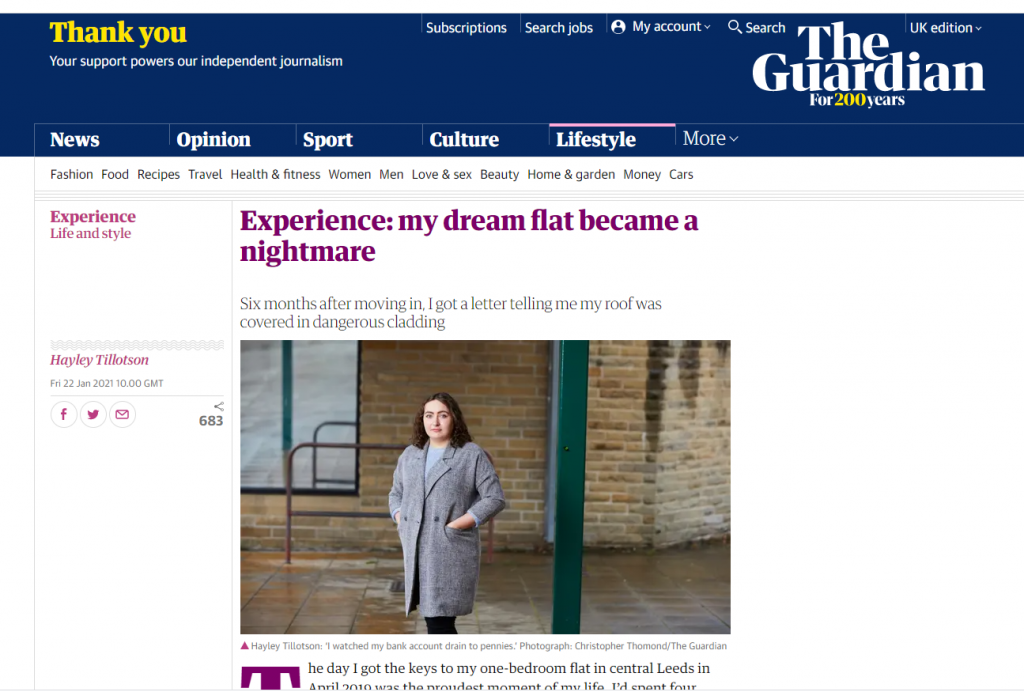 Flat broke
The Guardian's Halley Tillotson reported earlier this year on how she was stitched up after buying a flat in Leeds. She paid £102,000 for the one bedroom home putting down a £10,000 deposit. Soon after she was told by the owner of the block of flats the cladding on the roof was unsafe and there were a host of other problems in the building that she as an owner would have to help pay for and stung her with hundreds of pounds worth of bills. Eventually she was forced into bankruptcy and lost the flat and was made homeless despite having a full-time job.
The company that owned the block of flats and charged maintenance to the various owners and tenants may well have been picked up with a Checkaco credit check.
Get the low down on any firm, company or business for £7.95 at https://checkaco.com/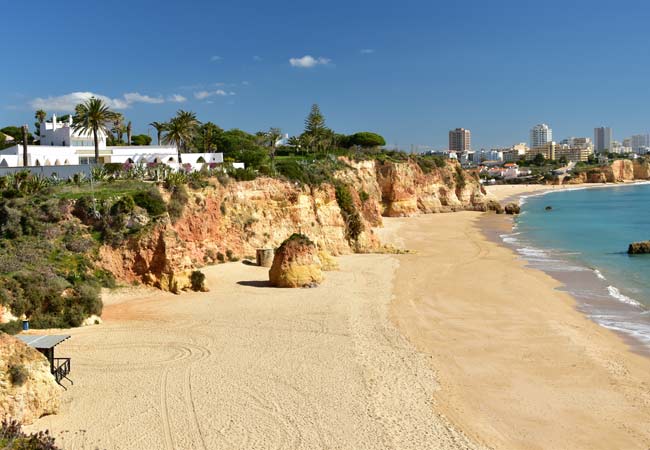 Portugal or bust
There has been a rush to take vacations in Portugal this month after the Government designated the Iberian nation as Green and thus safe to travel to. Some unlucky holiday makers however have had the horrible experience of booking a holiday home in the Algarve, flying out for two weeks in the sun to discover they have paid for a non-existent apartment or villa. It's a scam that has blossomed on the internet with criminals copying the websites of legitimate companies and advertising properties they don't own. The victims assume they are dealing with a real company and happily book the place and pay the cash deposit required. Check out the name on the URL to see if it matches a real company – and do a picture search on Google images to see if the property is being advertised elsewhere – and if the firm has a name do a Checkaco – and save yourself a fortune for just £7.95.
Get the low down on any firm, company or business for £7.95 at https://checkaco.com/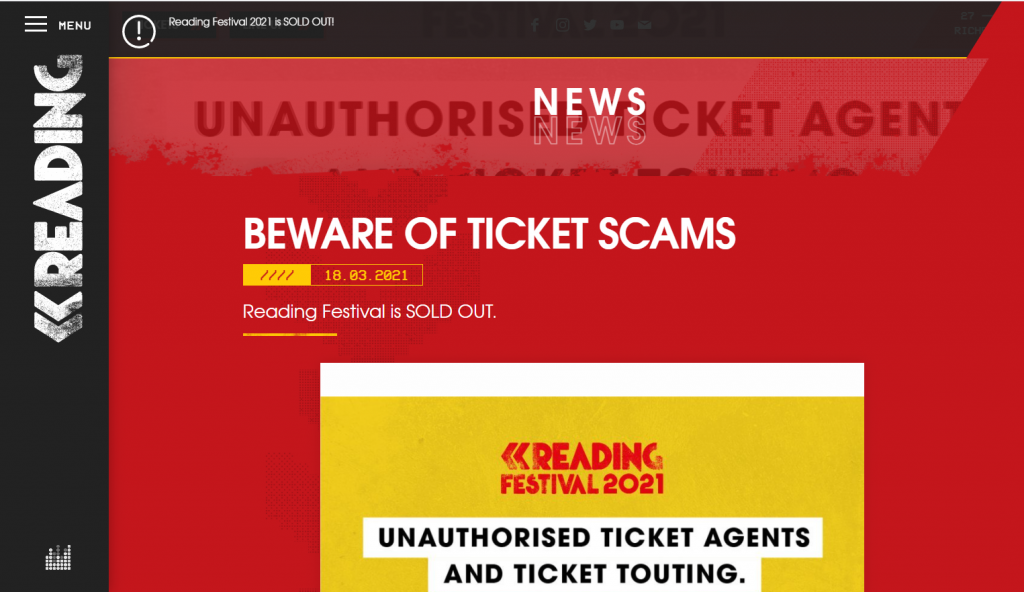 Festival non-tickets
Winifred Robinson on BBC Radio 4's You and Yours programme last month highlighted the issue of rock fans being ripped off when they used the Depop site to buy tickets from touts or from fellow fans who can no longer attend. Several fans had paid hundreds of pounds to firms who said they had tickets for resale using the WhatsApp messaging service. They appeared genuine so they transferred the cash by BACS and the ticket seller promptly disappeared deleting their account once they had the money. The firms involved appear on Checkaco credit checks as high risk. Depop denied this was happening but the radio programme revealed bogus ads for tickets were still on sale after their denial.
Get the low down on any firm, company or business for £7.95 at https://checkaco.com/

There are rogues out there who pose as legitimate businesses or are firms with terrible credit histories. Before you pay a cash deposit to them do a credit check with Checkaco for £7.95 and see if they are legitimate. All firms have tell-tale credit histories which reveal if they can be trusted with your money. Checkaco's credit checks are accurate and up to date so you can spot if the trader you choose is safe – and won't go bust. Get the low down on any firm or individual at https://checkaco.com/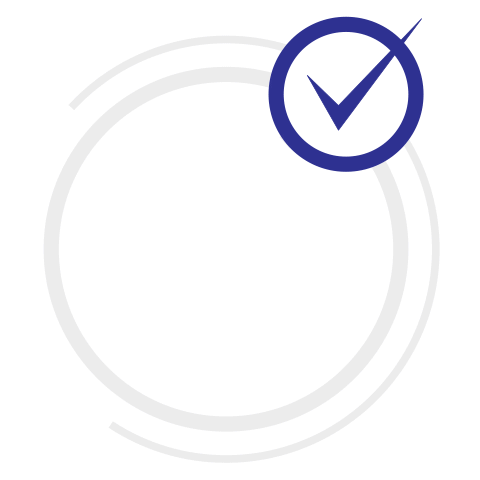 The ratings are poor, fair, good or excellent – find out all their details now for just £7.95 at https://checkaco.com/
For details about Checkaco email info@checkaco.com or visit the website https://checkaco.com/

Checkaco, The Exchange, Express Park, Bristol Road, Bridgwater, Somerset TA6 4RR UK