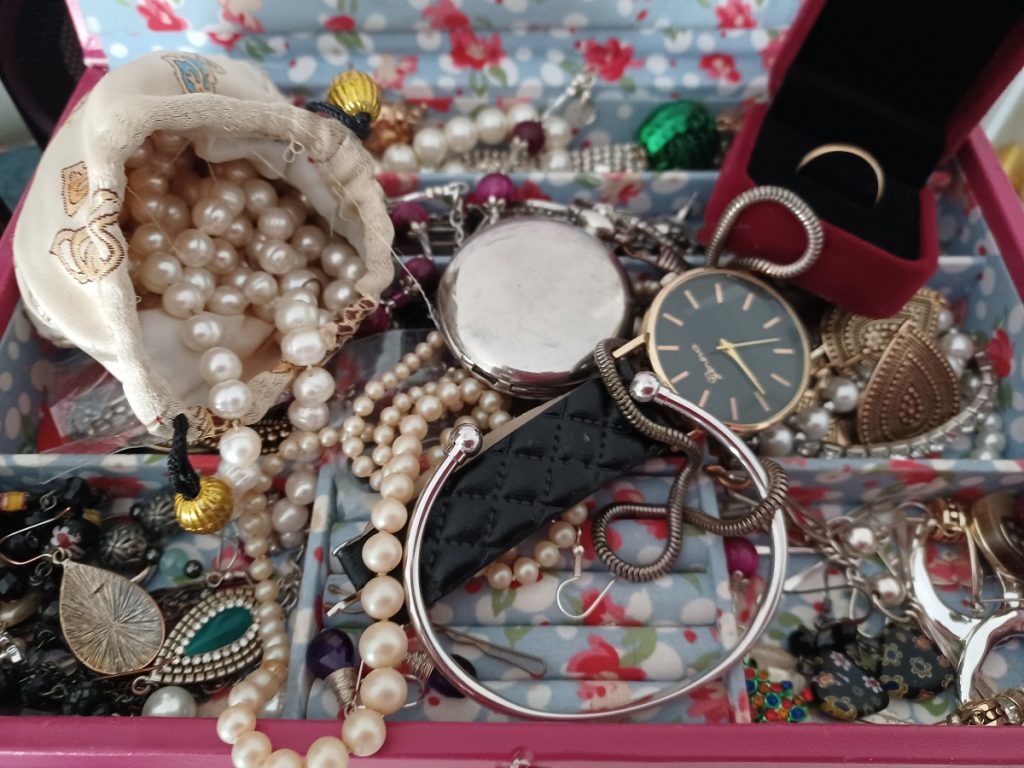 It seems such a simple idea: scoop up all your unwanted nick-nacks into a pre-paid box and send them off to a firm advertising on the TV who will send you a generous amount of cash. You know they may sell the items for more, but they are off your hands and no longer gather dust.
If a typical box contains an old video camera, some rings and necklaces, a vase or two and some old toys from your childhood you'd probably be happy with a hundred pounds or more. Think again. Scores of complaints have been lodged on-line against firms that offer this service and the theme is that £30 is the top price they pay for any box and if customers reject the offer the box is returned with items missing. A war of denials results with the potential customer out of pocket and out of their once unwanted clutter.
Checking out the forums and social media sites is depressing as so many people appear to have been stung. They complain of being offered only a few pounds for their goods and struggle to get them back in tack if they refuse the minimal offer. On TV the adverts imply the companies are keen to help you declutter by offering a service to relieve you of unwanted clutter but all they do is rip you off according to the reviews.
A quick Checkaco credit check on any of these companies quickly reveals they may not all be that they seem with the sad news they often have CCJs and a poor credit history.
Checkaco was created for consumers so that they can quickly access very detailed information about a company. Using our secure search, you can view any company anonymously in seconds
Full peace of mind for £6.50 per company checked when you buy three reports for £19.50.
Quickly view a company's CCJ's, legal ownership, credit history, credit score and more.
Or buy in bulk: 10 reports for £37.50 (£3.75 each); 25 reports for £88.75 (£3.55 each); or 100 reports for £335 (£3.35 each)

Get the low down on any firm at https://checkaco.com/



For details about Checkaco email info@checkaco.com or visit the website https://checkaco.com/

Checkaco, The Exchange, Express Park, Bristol Road, Bridgwater, Somerset TA6 4RR UK