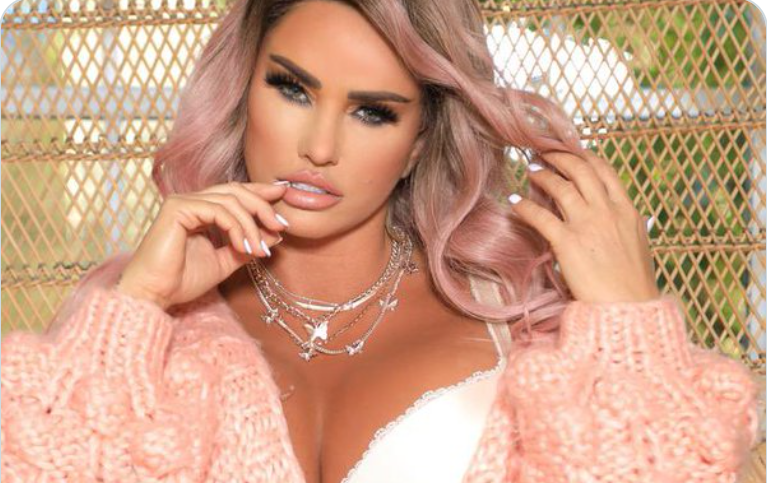 Katie Price's business is shut down owing millions to suppliers and members of the public who won't get all of their money back.
Much has been written about the demise of the glamour model Katie Price's business which as a limited company is a separate entity from her personally. For the record her company Jordan Trading Limited that ceased trading in 2017 owed the taxman £192,376 along with more than £25,000 to suppliers and members of the public. They lost out by ordering goods from her firm for items such as cosmetics and clothing. Liquidators expect them to get as little as eight pence in the pound.
The Sun reported some of the details that her firm owed including the fact she is unlikely to have to fork out £176,621 in tax.
Checkaco's company checks have flagged up problems in the past for Jordan Trading Limited. The newspaper said: "The firm was put into voluntary liquidation five years ago with the 43-year-old's total debts now up to £3.2 million and there are fears she may even lose her 'mucky mansion'."
A row broke out over the cost charged to the company by the liquidators Moorfields who claimed their fees were high due to the complex nature of winding up the business.
Katie Price tried to raise cash from sales from new lines such as equestrian goods under Dazzle in the Saddle, Scented By Katie Price, a children's boutique Princess & Bunny and clothing and accessories under the DEPOP name.
The glamour model and celebrity is not the only famous face to use her name to sell to the public only for everything to go wrong with the public losing their money. Actress Lindsay Lohan's club in Mykonos, Greece, collapsed within weeks of opening, the Kardashian's promoted a debit card that was pulled within days of its launch due to its high fees, even Steven Spielberg tried his own submarine themed restaurant which failed and of course Donald Trump famously had more business failures than successes in the betting industry. All big names – all who took the public's cash – so you've been warned – always run a Checkaco on a business before parting with large amounts of cash.
Checkaco was created for consumers so that they can quickly access very detailed information about a company. Using our secure search, you can view any company anonymously in seconds
Full peace of mind for £6.50 per company checked when you buy three reports for £19.50.
Quickly view a company's CCJ's, legal ownership, credit history, credit score and more.
Or buy in bulk: 10 reports for £37.50 (£3.75 each); 25 reports for £88.75 (£3.55 each); or 100 reports for £335 (£3.35 each)

Get the low down on any firm at https://checkaco.com/



For details about Checkaco email info@checkaco.com or visit the website https://checkaco.com/

Checkaco, The Exchange, Express Park, Bristol Road, Bridgwater, Somerset TA6 4RR UK