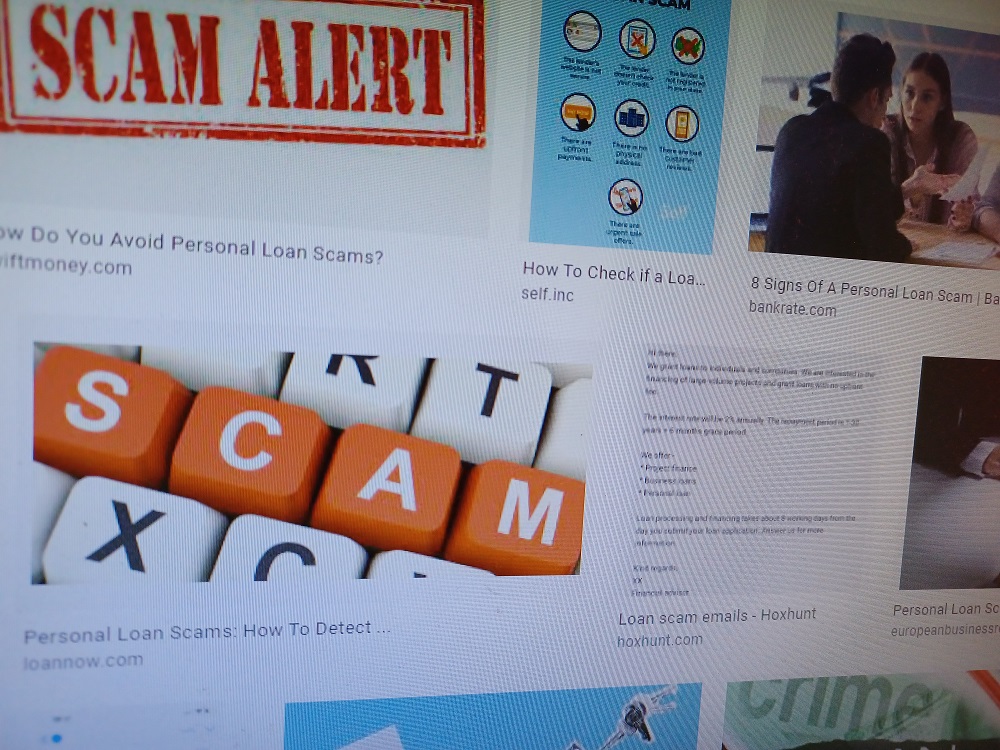 The cost of living crisis is driving people into debt and the scammers are preying on the public's desperate need for cash to pay energy and food bills.
Lloyds Bank are one of a number of banks who have issued warnings to customers after scammers have posted adverts online from fictitious companies offering cheap loans.
Victims complete online forms or respond to a phone number to the scammer who allows them to borrow huge amounts of cash with just a small upfront fee to secure the money. The scammers contact them to say a further fee is required as the loan is larger than normal at which point the victim either pays up or begins to have doubts. When no money is released into their bank account they realise they've been conned with the average victim paying up £231 for nothing.
Checkaco issue this advice: stop and think – is this a legitimate company with an address and a land line number. Challenge the suspected scammer – if they get unprofessional, they are fraudsters. Contact Action Fraud and report them at https://www.actionfraud.police.uk/

Checkaco was created for consumers so that they can quickly access very detailed information about a company. Using our secure search, you can view any company anonymously in seconds
Full peace of mind for £6.50 per company checked when you buy three reports for £19.50.
Quickly view a company's CCJ's, legal ownership, credit history, credit score and more.
Or buy in bulk: 10 reports for £37.50 (£3.75 each); 25 reports for £88.75 (£3.55 each); or 100 reports for £335 (£3.35 each)
 
Get the low down on any firm at https://checkaco.com/



For details about Checkaco email info@checkaco.com or visit the website https://checkaco.com/

Checkaco, The Exchange, Express Park, Bristol Road, Bridgwater, Somerset TA6 4RR UK