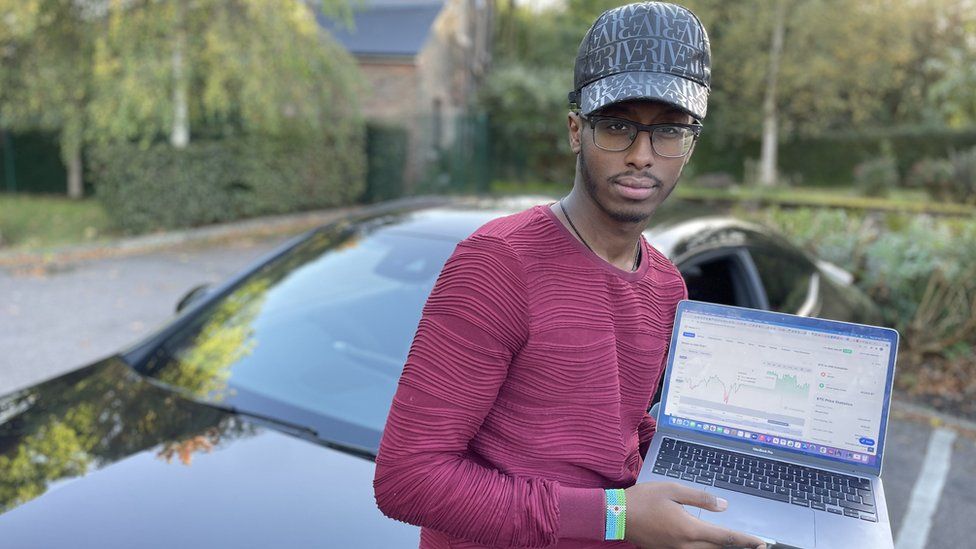 BBC 1 documentary shut down before it could be screened
Hanad Hasan claims he made £5.9 million pounds after investing £37 a year ago in cryptocurrencies last year. There's an old saying: 'if it sounds too good to be true then it's probably not true.'
The BBC's Cryptocurrencies are big business documentary scheduled for the BBC 1 We Are England slot on Wednesday, 9th February, focused on the story of a 20-year-old Birmingham man said to have turned $50 into $8m in 12 months. It was of course total nonsense, but the film makers fell for the the story just like so many members of the public who all want to be rich – ideally quickly.
The Guardian newspaper questioned the film makers when they pointed out that Hassan's cryptocurrency outfit Orfano, was abruptly shut down last October leaving investors high and dry.
The newspaper reported: "The BBC swiftly said it had withdrawn the show but did not make any further comment on its editorial checks. An accompanying online article, which had featured prominently on the BBC News homepage, was also deleted without explanation shortly after the Guardian raised questions. Hassan has also been approached for comment."
This failure is excruciatingly embarrassing for the national broadcaster since their journalists usually work to the highest standards. What it shows is the power of the conman selling dreams of riches via cryptocurrencies to the public – dreams that are just that.
Checkaco exists to burst the bubble of firms who pretend they can offer incredible value, low cost and guarantee returns above anything offered in reality.
Checkaco was created for consumers so that they can quickly access very detailed information about a company. Using our secure search, you can view any company anonymously in seconds
Full peace of mind for £6.50 per company checked when you buy three reports for £19.50.
Quickly view a company's CCJ's, legal ownership, credit history, credit score and more.
Or buy in bulk: 10 reports for £37.50 (£3.75 each); 25 reports for £88.75 (£3.55 each); or 100 reports for £335 (£3.35 each)

Get the low down on any firm at https://checkaco.com/



For details about Checkaco email info@checkaco.com or visit the website https://checkaco.com/

Checkaco, The Exchange, Express Park, Bristol Road, Bridgwater, Somerset TA6 4RR UK