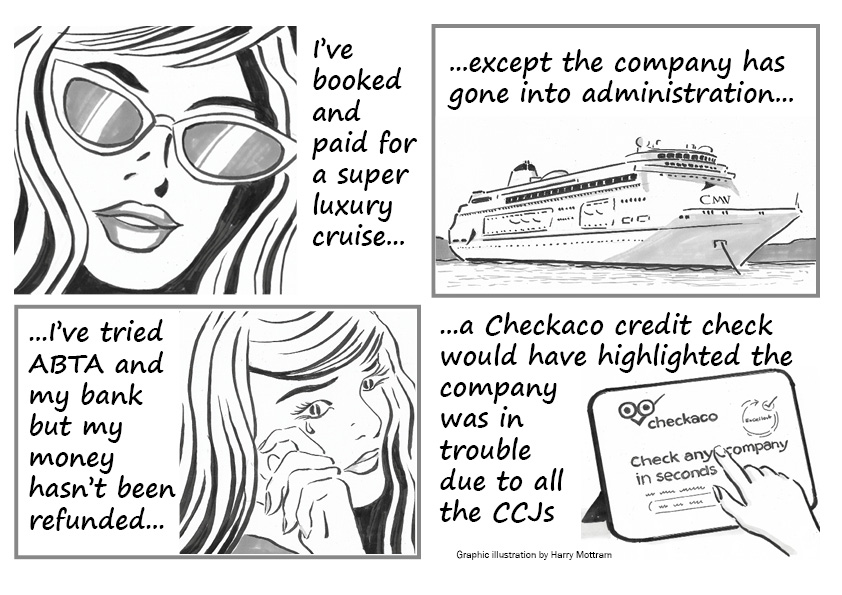 Cruise deposit problems
Last year the cruise liner firm Cruise & Maritime Voyages (part of South Quay Travel & Leisure), went into administration taking with it hundreds of thousands of pounds in deposits from customers planning on taking their dream holiday.
One wrote to Tony Hazell of the Daily Mail asking why their £4,693.20 deposit for a cruise to the Azores had not been repaid by the administrators. In March of last year the cruise was cancelled due to Covid and the couple hoped their booking would be transferred to the next available liner set to sail last summer. Alas not – the firm went bust in July before that could happen leaving the couple out of pocket even thought they had paid with a credit card.
The couple explained: "We submitted a claim to ABTA, it said that as we had paid by Barclays debit card we must apply to the bank for a refund via a dispute process known as chargeback. Blame game: Barclays bank refused to refund a couple's cash after their dream £5,000 Azores cruise was cancelled due to Covid Barclays refused. ABTA needs to know the reason for refusal before considering a refund. Barclays has ignored requests for a letter of explanation. On November 6 last year, we asked the Financial Ombudsman for help. But it said it was unable to appoint an agent because it had a huge backlog of cases due to the pandemic."
Tony Hazell of the Daily Mail questioned what was the point of ABTA since they had failed to help in a straight forward case of a lost deposit through no fault of the customer. Eventually he managed to get the money restored – mainly because of the high profile of his name and that of the newspaper. However for most people they would simply not get their deposit back without a huge effort and sleepless nights. A quick Checkaco on the firm Cruise & Maritime Voyages would have shown they were on the verge of collapse.
Checkaco was created for consumers so that they can quickly access very detailed information about a company. Using our secure search, you can view any company anonymously in seconds
Full peace of mind for £6.50 per company checked when you buy three reports for £19.50.
Quickly view a company's CCJ's, legal ownership, credit history, credit score and more.
Or buy in bulk: 10 reports for £37.50 (£3.75 each); 25 reports for £88.75 (£3.55 each); or 100 reports for £335 (£3.35 each)

Get the low down on any firm at https://checkaco.com/



For details about Checkaco email info@checkaco.com or visit the website https://checkaco.com/

Checkaco, The Exchange, Express Park, Bristol Road, Bridgwater, Somerset TA6 4RR UK