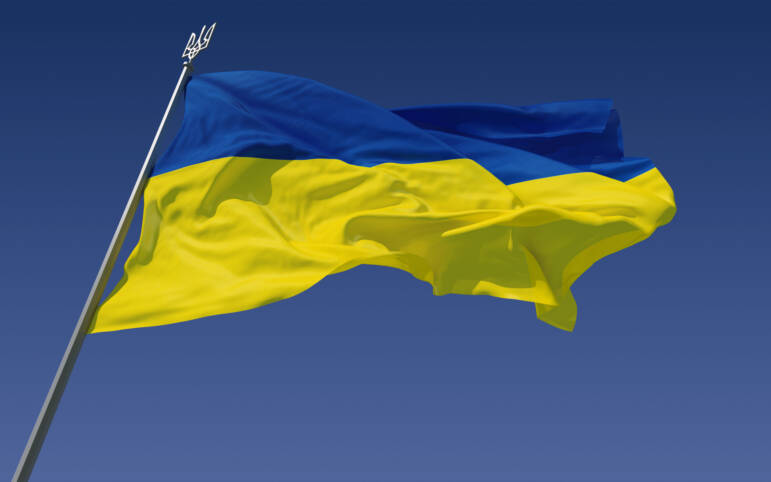 Fraudsters are pretending to raise funds for Ukraine by creating websites using the name of the country in the title in an attempt to fool people into donating to them.
Unfortunately, all the money goes to criminals. Look out for these as they are fraudulent: help-for-ukraine.eu, tokenukraine.com, supportukraine.today, and ukrainesolidarity.org.
These and many more have been seen by members of the public with more being created every day to trick people into donating online. The Fundraising Regulator, the Charity Commission for England and Wales, National Trading Standards and Action Fraud have issued guidelines to the public who wish to donate online to the Ukraine refugees.
Data from Action Fraud reveals that £1.6m of the public's money was lost to online charity fraud over the past year as non-existent charities and the fraudulent collections pretending to be from official charities scooped the cash.
The legitimate and most widely use websites for the Ukraine crisis are these:
Disasters Emergency Committee (DEC)
https://donation.dec.org.uk/ukraine-humanitarian-appeal
Every pound given to the DEC is matched by the government, up to the value of £20m. You can donate at a Post Office, as well as directly. It includes The British Red Cross, Christian Aid, Action Against Hunger, Oxfam, Save the Children and many more mainstream charities.
UNHCR, the UN Refugee Agency
https://www.unhcr.org/news/briefing/2022/3/621deda74/unhcr-mobilizing-aid-forcibly-displaced-ukraine-neighbouring-countries.html
UNHCR has a long-standing presence in the region, including in Poland, Hungary, Moldova, Slovakia and Romania, and is coordinating the refugee response with other UN agencies and NGO partners, in support of national authorities.
The World Health Organisation (WHO)
The WHO Health Emergency Appeal for Ukraine supports vital healthcare to treat patients wounded by the conflict or those in need of vital care.
Médecins Sans Frontières / Doctors Without Borders (MSF)
(MSF) teams are working to deliver emergency medical aid to people still in Ukraine, as well as those now seeking safety in neighbouring countries.
There are more well established charities also support the refugees including ones for the Roman Catholic Church Cafod, World Jewish Relief and the Orthodox Churches. Plus there are local collections and more well-known charities raising cash along with newspapers – but the ones above are the main ones for Ukraine especially the DEC.
Checkaco was created for consumers so that they can quickly access very detailed information about a company. Using our secure search, you can view any company anonymously in seconds
Full peace of mind for £6.50 per company checked when you buy three reports for £19.50.
Quickly view a company's CCJ's, legal ownership, credit history, credit score and more.
Or buy in bulk: 10 reports for £37.50 (£3.75 each); 25 reports for £88.75 (£3.55 each); or 100 reports for £335 (£3.35 each)

Get the low down on any firm at https://checkaco.com/



For details about Checkaco email info@checkaco.com or visit the website https://checkaco.com/

Checkaco, The Exchange, Express Park, Bristol Road, Bridgwater, Somerset TA6 4RR UK