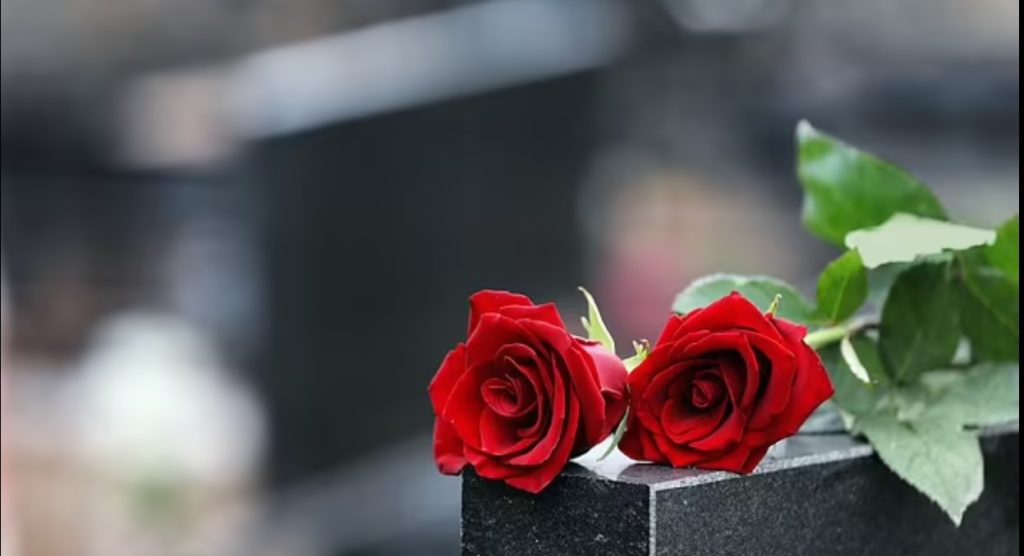 Following the scandal of the collapsed Safe Hands funeral plan company the Government's Financial Conduct Authority (FCA) have published the names of two firms to avoid.
The warning comes ahead of the deadline when all firms in the lucrative sector must be regulated by law. Any that fail to be registered will be banned from trading – but until July 29th, 2022, when the regulations start anyone can offer the public funeral plans.
The FCA name Empathy Funeral Plans UK Limited and Unique Funeral Plans as two firms to steer clear of. They said: "We have been clear for some time that people should avoid buying new plans from funeral plan providers that have not applied for authorisation or had their application withdrawn or refused. We are repeating this guidance and strongly advise that you do not buy a plan from Empathy (Empathy Funeral Plans UK Limited) or Unique (Fox Milton & Co Limited, trading as Unique Funeral Plans).
There are nearly two million people who have taken out pre-paid funeral plans with some 65 companies paying on average around £4,000 each in the UK with an estimated 200,000 new plans sold every year. It's a growing market but without regulation (declined by David Cameron's Government in 2000) it has become something of a free for all since anyone can set up a company offering so-called peace of mind plans.
From 29 July, all funeral plan providers will need to follow new FCA rules, which include a ban on cold calling and commission paid to intermediaries, and high standards on governance and financial resilience. Funeral plan holders will be able to refer complaints about a firm to the Ombudsman and will be covered by the FSCS if their provider goes out of business.
Emily Shepperd, Executive Director of Authorisations at the FCA, said: "As this sector approaches regulation, we want to provide holders of pre-paid funeral plans with some reassurance, which is why we have published a list of the firms we intend to authorise.
"Our regulation will lead to higher standards in the market and boost consumer protection. We want to see an improvement in the way customers are treated, with better value products, better sales practices and better controls in place so consumers can be confident they will receive the funeral they expect."
The FCA are still looking at a small number of firms but in the meantime have published a list of companies that will abide by the rules from the 29th of July:
Alternative Planning Company Limited
Avalon (Europe) Limited
Avalon Trustee Company Limited
Celebration Of Life Planning Ltd
Central England Co-Operative Limited
Co-Op Funeral Plans Limited
Crystal Cremations Ltd
Dignity Funerals Limited
Distinct Funeral Plans Limited
Ecclesiastical Planning Services Limited
F A Albin & Sons Limited
Family Funerals Trust Limited
Freeman Brothers (this includes Peter Christopher Freeman and Bridgid Mary Freeman)
Golden Charter Limited
Golden Leaves Limited
Haven Personal Funeral Plans Ltd
Independent Funeral Planning Services Ltd
Low Cost Funeral Limited T/A Affordable Funerals (this includes Memoria Limited)
Peace Burials Limited
Plan With Grace Limited
Pure Cremation Planning Ltd
Southern Co-Operative Funerals Limited
The Independent Family Funeral Directors Ltd (this includes Fosters Family Funeral Directors)
William Alty & Sons Limited
Checkaco was created for consumers so that they can quickly access very detailed information about a company. Using our secure search, you can view any company anonymously in seconds
Full peace of mind for £6.50 per company checked when you buy three reports for £19.50.
Quickly view a company's CCJ's, legal ownership, credit history, credit score and more.
Or buy in bulk: 10 reports for £37.50 (£3.75 each); 25 reports for £88.75 (£3.55 each); or 100 reports for £335 (£3.35 each)

Get the low down on any firm at https://checkaco.com/



For details about Checkaco email info@checkaco.com or visit the website https://checkaco.com/

Checkaco, The Exchange, Express Park, Bristol Road, Bridgwater, Somerset TA6 4RR UK