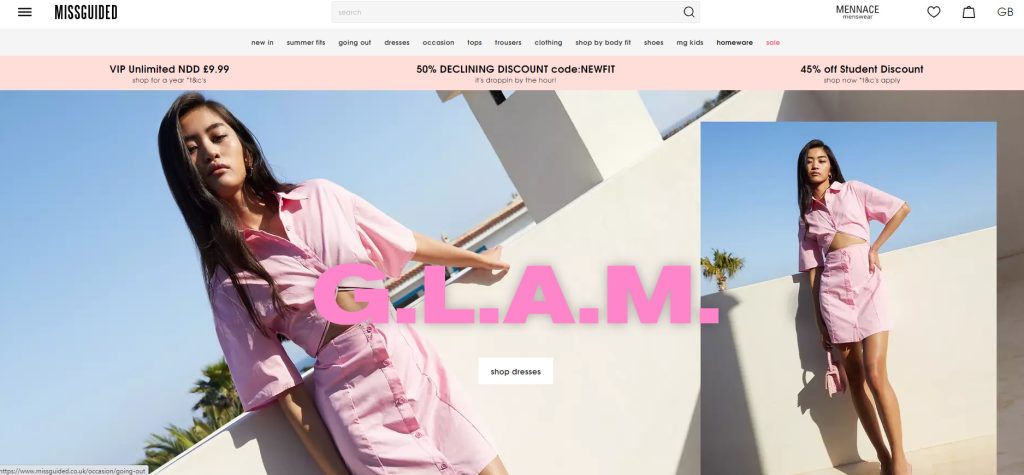 Online fashion house Missguided is still taking orders on their website despite fears the business is about to fail meaning their money may not be refunded.
Checkaco has said anyone planning on ordering from the business should understand the risks after suppliers to Missguided turned up at the headquarters of online fashion company demanding to be paid. They have now filed a compulsory liquidation with a petition lodged against the firm in the high court in Manchester. If that goes through then the company with be liquidated and any money made from the sale of the stock will go to paying bills such as VAT and the taxman as well as trade suppliers and staff. Customers may well lose out.
With a partnership with the TV reality shoe Love Island it was thought the company would be highly profitable but the rag trade is notoriously competitive with very slim margins.
Checkaco was created for consumers so that they can quickly access very detailed information about a company. Using our secure search, you can view any company anonymously in seconds
Full peace of mind for £6.50 per company checked when you buy three reports for £19.50.
Quickly view a company's CCJ's, legal ownership, credit history, credit score and more.
Or buy in bulk: 10 reports for £37.50 (£3.75 each); 25 reports for £88.75 (£3.55 each); or 100 reports for £335 (£3.35 each)

Get the low down on any firm at https://checkaco.com/



For details about Checkaco email info@checkaco.com or visit the website https://checkaco.com/

Checkaco, The Exchange, Express Park, Bristol Road, Bridgwater, Somerset TA6 4RR UK