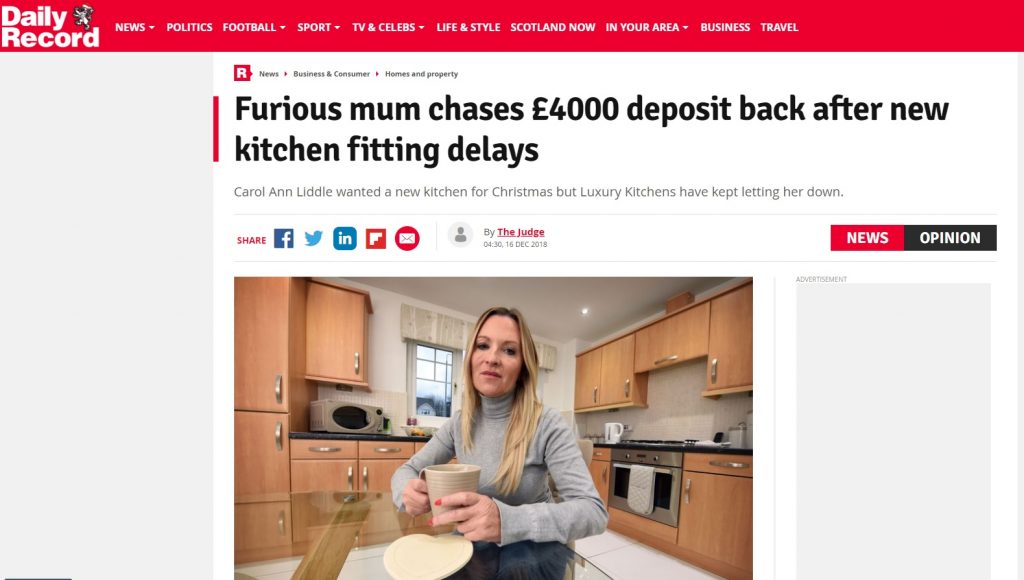 If only we'd known about CrediCheckCo! Harry Mottram reports

A few years ago, I put a deposit for a new kitchen with a local kitchen company who went bust after I had placed my order along with a deposit of £500. I never did get my kitchen and as for the deposit – you guessed it – that was lost. If I'd had the services of CheckaCo then I would have discovered that Really Easy Peasy Kitchens (or some such name) had directors who had a history of a long list of insolvencies and dodgy companies behind them.
It seems a thing with kitchen companies as a quick look on the internet and up pop various kitchen nightmare stories. Like this one as reported by consumer champion Anna Tims in The Guardian. She reported on a story about a householder from Hull known only as GR who lost £8,000 with a firm called Mabola Kitchens.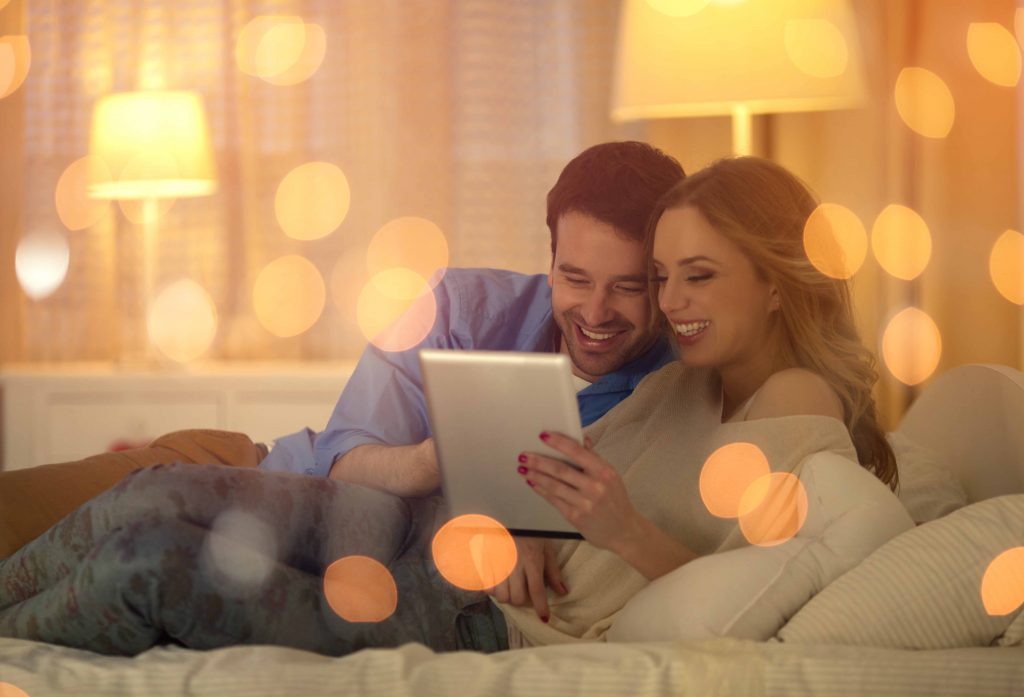 A veil of tears
The story is a veil of tears as first of all GR stumped up a 10% deposit – before being asked for a further a further £7,000 in cash before the order could be placed. If GR had known that Mobala of Hull was a failing franchise of Early Nights Limited that had already ceased trading then he or she would never have placed the order let alone paid up £8,000 in cash. For a quick search on the CheckaCo website for £3.85 not only thousands of pounds would have been saved – but they wouldn't have suffered all the stress and heartache.

The Daily Record
Last year The Daily Record reported on Carol Ann Liddle from Scotland who paid a £4,000 deposit to a firm trading as Luxury Kitchens. Several months later after a string of false promises she still hadn't received her kitchen and demanded her money back. The newspaper published the story and then received similar stories from other customers of the firm with deposits paid but not returned and kitchens that never appeared. A simple search with CheckaCo for £3.85 would have revealed that Campbell Kane of Stirling – the man behind the operation – was known to trading standards. Luxury Kitchens was a trading name of Luxury One Limited while Mr Kane also traded as CAM Living which was a trading name for LKD Limited.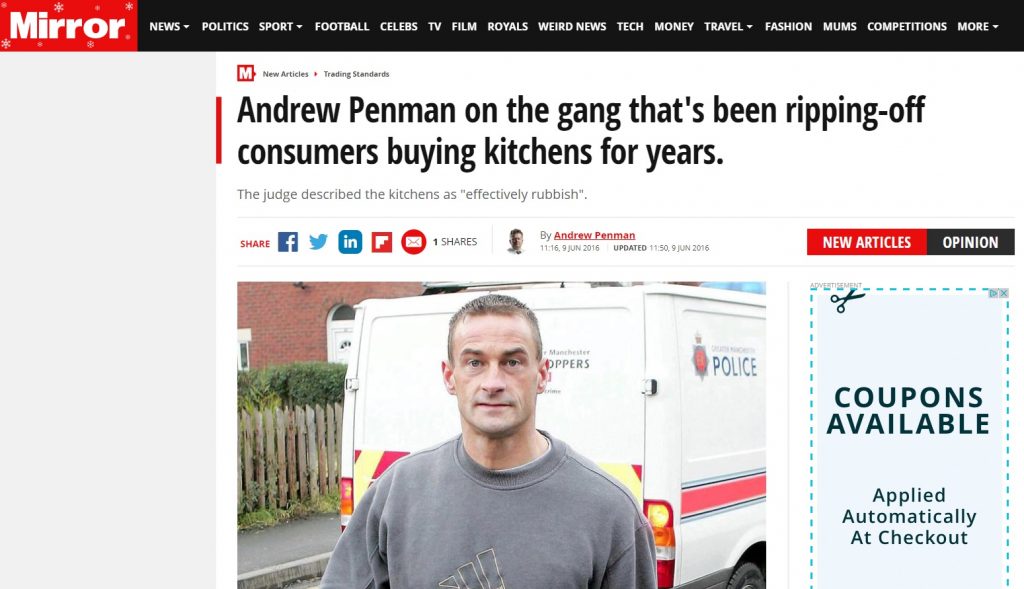 The Daily Telegraph
In the Daily Telegraph consumer journalist Jessica Gorst-Williams heard from PF somewhere in the South West of England about the trials of ordering a kitchen worktop from an unnamed firm. The company persuaded PF to part with £954 as a deposit. You guessed it the kitchen company went bust and the money was lost.
Cowboy
It makes me think that back in the 1990s losing £500 wasn't so terrible – although with a £3.85 search with Creditcheckco I wouldn't have lost a penny as I'd have sussed out the cowboy outfit and gone elsewhere.
Find out more about how to get the low down on a company your are about to send some money to at https://creditcheckco.com for just £3.85.