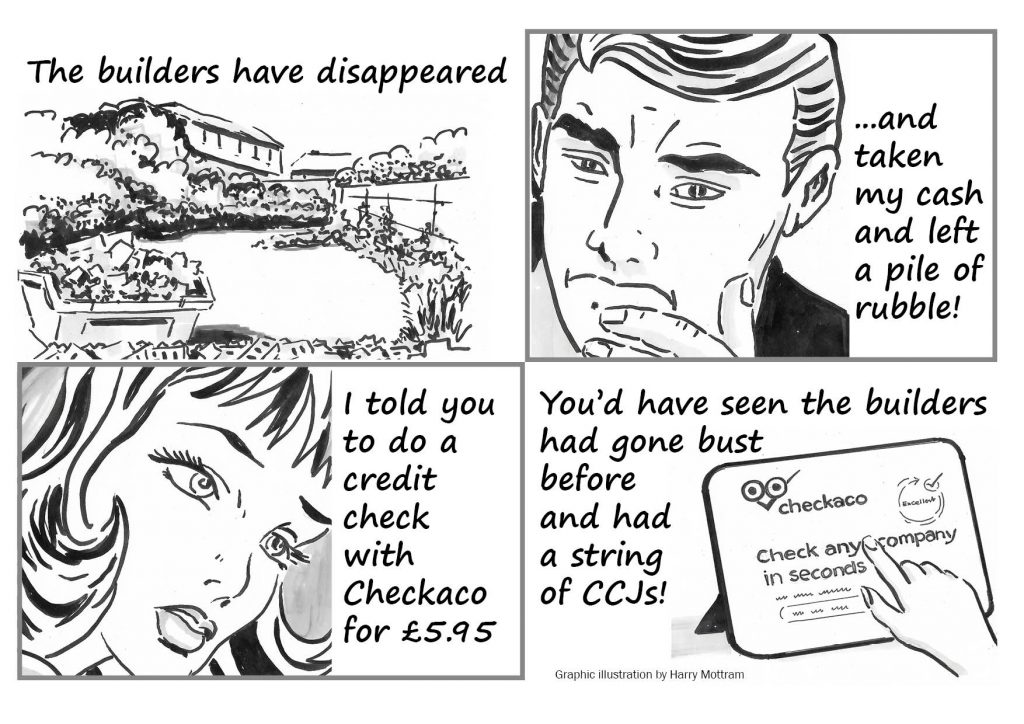 Paying a big deposit? Do a Checkaco first!
If you are paying a hefty deposit for building work, a new conservatory or a new extension then do a credit check first with Checkaco. You'll see if the builders you are using are reliable.
The ratings are poor, fair, good or excellent – find out now for just £5.95!
Every week homeowners pay deposits to sole traders, building firms and partnerships – often with well known names. And every week building companies go bust taking with them the hard-earned deposits of members of the public. Don't get caught out.
For just £5.95 do a credit check with Checkaco https://checkaco.com/ and see if their credit is poor, fair, good or excellent.
Smart, simple analysis for safer financial decisions
Includes full company details, directors, financial status and debts with ratings from excellent to poor

Visit Checkaco NOW at: https://checkaco.com/

For details about Checkaco email info@checkaco.com or visit the website https://checkaco.com/
Checkaco, The Exchange, Express Park, Bristol Road, Bridgwater, Somerset TA6 4RR UK